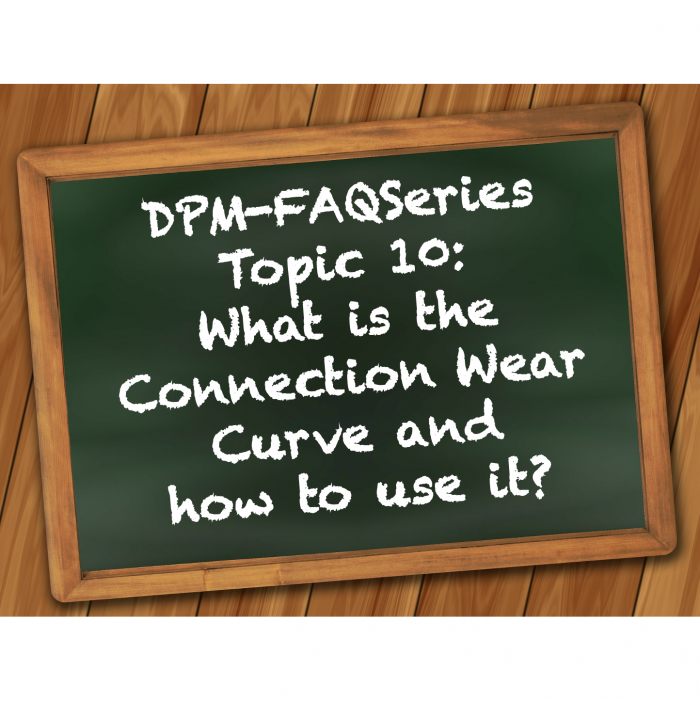 June 30, 2021
DPM-FAQSeries Topic 10: What is the Connection Wear Curve and how to use it?
In standard product performance datasheets, the make-up torque is calculated for "New" and "Premium" tool joint OD/ID. The "Premium" tool joint OD is usually calculated based on Tool Joint / Pipe Body Torsional Ratio of 0.80 for API connections. However, this is less relevant for proprietary connections such as our DPM-ST®, DPM-MT®, DPM-DS and DPM-HighTorque double shouldered connections where the torque is crucial.
DP-Master's performance datasheets for proprietary connections removed the "Premium" OD and replaced it with the "Minimum" OD which is the recommended minimum OD required for the connection to perform as per the intended design of being a high torque connection. However, the make-up torque values under "Minimum" OD should not be used blindly.
Do ensure that the correct make-up torque is used based on the actual remaining tool joint OD as listed in the Connection Wear Curve. If insufficient make-up torque is applied, there are risks of downhole make-up and thread damages.
Another point to note if using thread compound with a friction factor other than 1.0, the make-up torque would have to be adjusted when making-up the connection.