Corporate Overview
DP-Master (DPM) is one of the largest drill pipe manufacturers in the world. The DPM manufacturing plant is located in Jiangyin, about a 2-hour drive from Shanghai. DPMS is headquartered in Singapore with Sales and Technical Support across four core geographic regions – Europe/Africa, Asia Pacific, Middle East & South America.
DP-Master attributes:
A market leader in the design and manufacturing of drill pipes meeting the highest industry accreditation standards.
An engineered and tested range of fit-for-purpose drill pipe connections to suit all drill string design requirements.
Drill pipe grades from high strength DPM-140 and DPM-150 to IRP DPM-SS grades and DPM-CY120N high strength sour service for deeper sour wells.
DJ Coating for IPC using Valspar Novalac Epoxy fusion bonded powder.
Quality is in our DNA and DPM is audited very frequently by our clients and accrediting bodies like NS-1, API and BV TH HILL.
Long-term relationships with clients.
DPM is managed by professionals with proven industry leadership.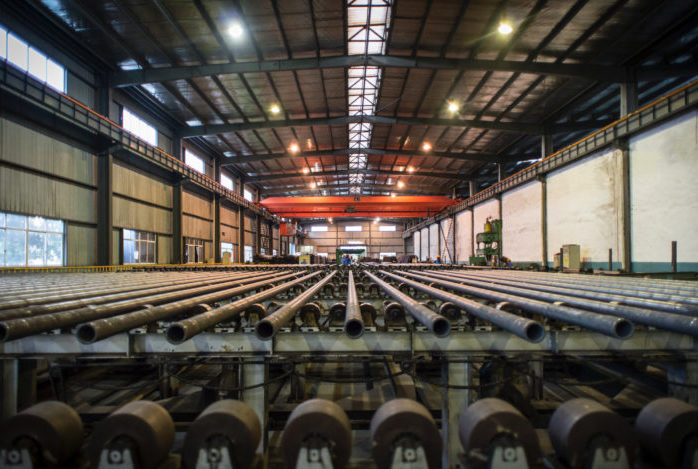 Vision
DP-MASTER's vision is to be number one on any client's list of potential drill pipe suppliers because those clients know that DP-Master is a manufacturer with an excellent reputation for Quality, Service and Integrity.
Our Strategy has 4 cornerstones:
Stay focused on the clients' needs & develop long-term relationships for growth
People and Teams are driving us forward
Quality permeates the organization
Management is hands on
Our Strategy
DP-Master's strategic goals embraced by all employees are focused on the following key areas:
Enhanced Market Share
DP-Master continues to enhance the existing market as well as penetrating new markets through innovative technological products and customer focused operational excellence.
Collaborated Partnership
DP-Master works in close collaboration with drilling contractors and companies to ensure a strong relationship and excellent manufacturing and field support to our clients from any location in the world.
Premium Connection Technology
DP-Master is dedicated to engineer innovative and advanced solutions of cost effective and operational friendliness connections to meet ever challenging drilling environments.
Progressive Enhancement
DP-Master invests in advanced manufacturing systems and human capital to deliver highest product quality using most efficient and advanced processes.