OVERVIEW
DP-Master drill collars are machined from solid bar of modified alloy steel which is part of a drill string that provides weight on bit for drilling at extreme compression, torsion and bending stresses.
DP-Master manufactures drill collars in standard and spiralled from 3-1/8" OD up to 14" OD in accordance with API, NS-1 or DS-1 specifications.
STANDARD DRILL COLLAR
Standard drill collar is furnished in sizes and dimensions in accordance to API Spec 7-1. Upon request, alternative specifications can be supplied.
SPIRAL DRILL COLLAR
DP-Master spiral drill collar is best suited for extreme drilling applications. The spiral grooves allows mud to circulate freely around the drill collar body thus relieving the pressure difference to reduce the occurrence of differential pressure sticking.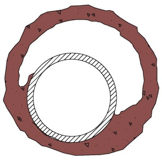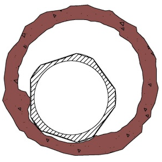 Standard Drill Collar
Spiral Drill Collar
Area of contact between spiral collar OD and mudcake is significantly smaller when compare to a standard drill collar with straight OD, thus reduce the likelihood of differential pressure sticking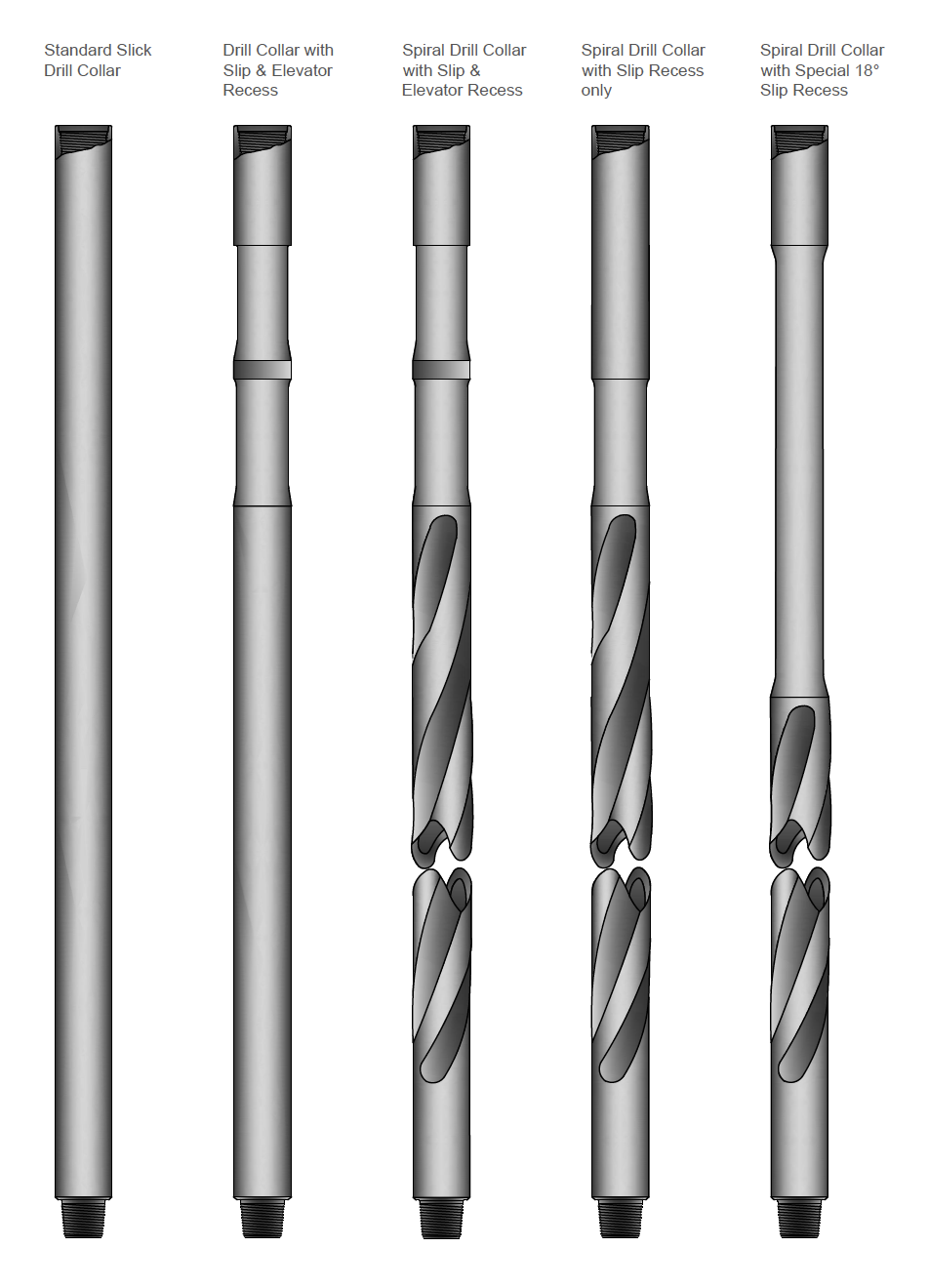 MANUFACTURED FOR QUALITY
All drill collars are manufactured from solid modified alloy steel bars fully heat treated to the required mechanical properties in accordance or exceed API Spec 7-1. The internal bore is drilled and bored with precision, drifted and threaded with comprehensive quality control while spiral grooves are machined to produce spiral drill collars.
FEATURES AND OPTION
ENHANCED FATIGUE RESISTANCE
Stress relief features on API pin and box connections to reduce high stress concentrations thus improving the bending strength around the connection areas.
Cold rolling of thread roots has demonstrated the beneficial effects to improve fatigue resistance of the connections by minimizing crack initiation.
HARDBANDING
Hardbanding at locations under and above slip recess or at pin shoulder extends the service life of the drill collars. It can also be applied in configurations specified by customers.
Hardbanding is applied under closely controlled conditions resulting in a uniform, low porosity, wear resistant surface.
DP-Master is authorised to apply market proven hardbanding products including ARNCO, Postle, Tuboscope, and Castolin hardbandings.
HIGH PERFORMANCE ROTARY SHOULDER CONNECTIONS
DP-Master offers its DPM-DS, DPM-MT®, DPM-ST® and DPM-HighTorque series double shoulder connections which outperform conventional API connections to meet the needs of deep, extended and challenging wells with greater torsional capacities.
SURFACE PROTECTION
Phosphate coating are applied to tool joints to all threads and seal shoulders of connections to improve anti-galling and corrosion.
HANDLING EFFICIENCY AND SAFETY
Slip and elevator recesses improve handling efficiency and safety. The upper radius of elevator recess (ER) is cold rolled to improve product life. Slip and elevator recesses are machined in accordance with API Spec 7-1. Clients have the option to machine only one of the recesses.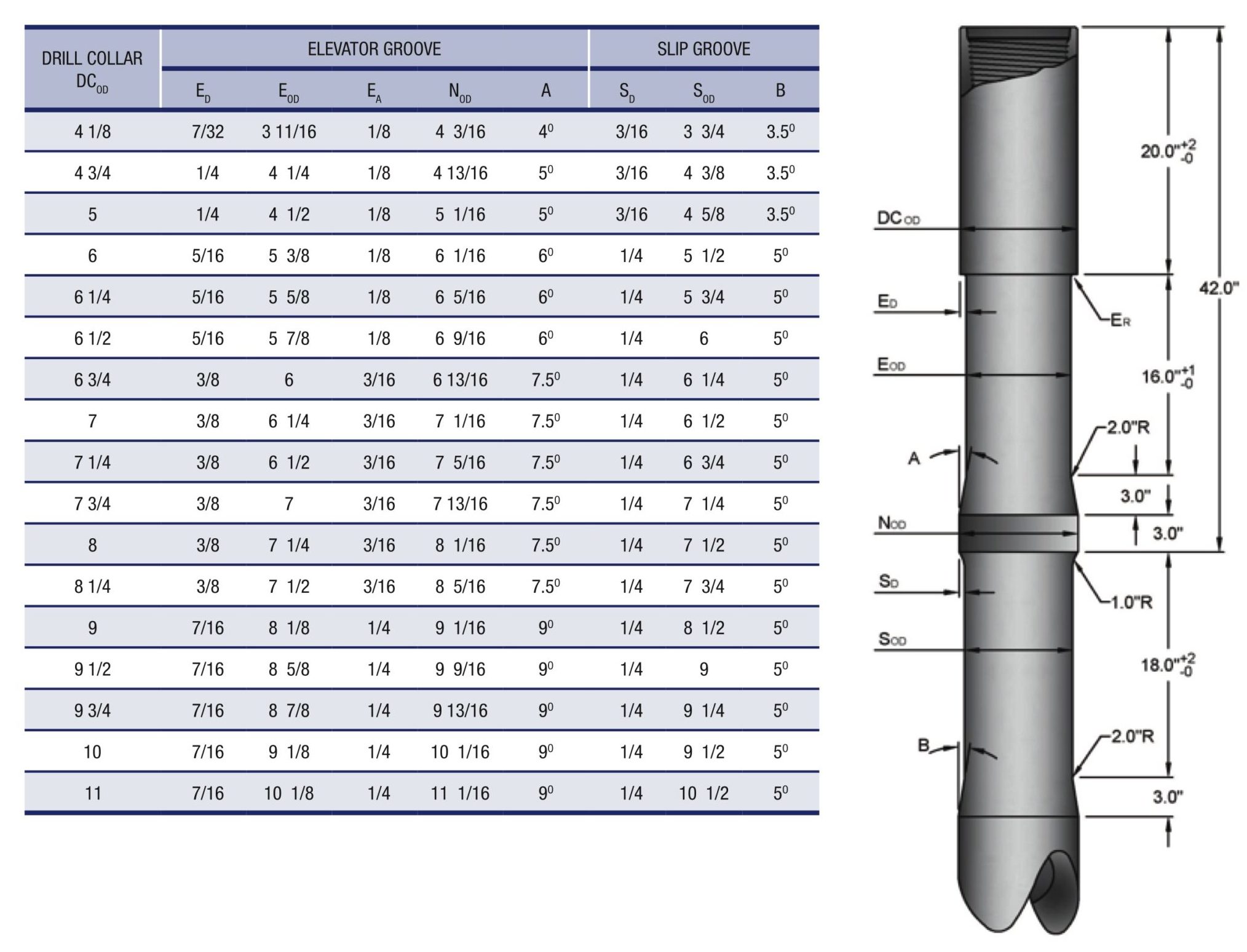 GRADES
DP-Master drill collars are manufactured from AISI 4137H / 4145H modified steel or equivalent procured from reputable mills. These are homogeneous steels with excellent chemistry and mechanical characteristics which meet or exceed API requirements.
Drill Collar Make Up Torque Tables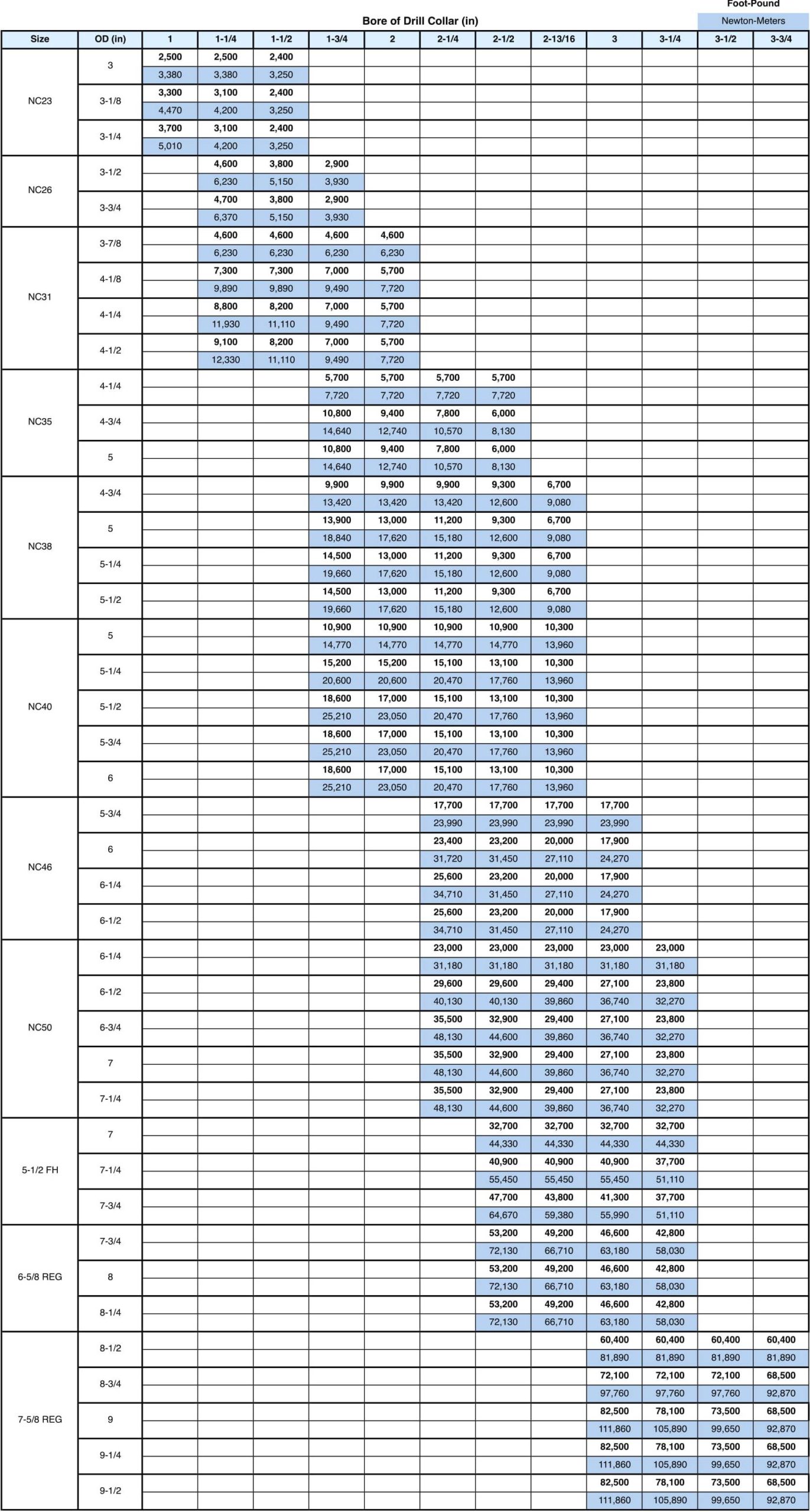 Top