CARE AND HANDLING
Rig-site or Logistic Base Arrivals
Upon arrival of the products into inventory, it is recommended to perform a visual inspection. This will allow any obvious issues to be noted prior to sending the material into it's first operational service.
The Quality Documentation Package (QDP) will provide the product drawing (PD) containing critical dimensions and as well a performance data sheet (PDS) for reference to the product operating parameters.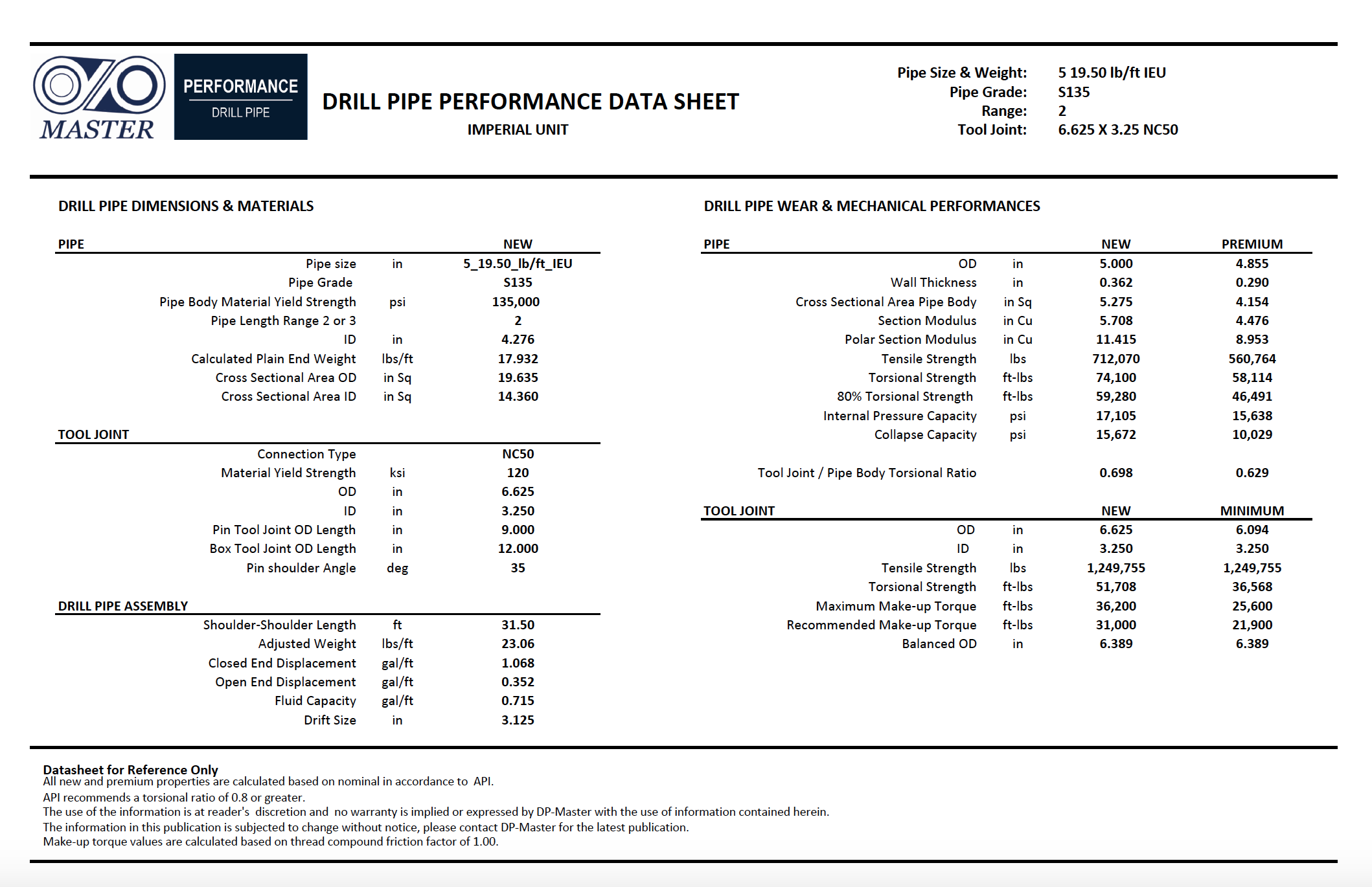 Should any damages or discrepancies be noted during this receiving inspection, please be sure to contact our technical support department.
Drill Pipe Running Recommendation
In order to ensure that the product will function per intended design, it is imperative to make sure that the pipe is handled with thread protectors on until it is positioned for make-up. A high percentage of unwanted damages occur due to poor handling practices so it is recommended that the following are adhered to:
The connection threads and seal need to be clean and dry before thread compound can be applied properly to eliminate any metal-to-metal frictional galling. Do ensure that the stop shoulder features also receive a light coating of thread compound.
As the connections are positioned for make-up, be sure to collect all the thread protectors and move them to a place where they can remain free of any contamination and be ready for re-installation when the pipe is to be laid down.
Ensure that the rig crews are aware of the make-up torque values to be used.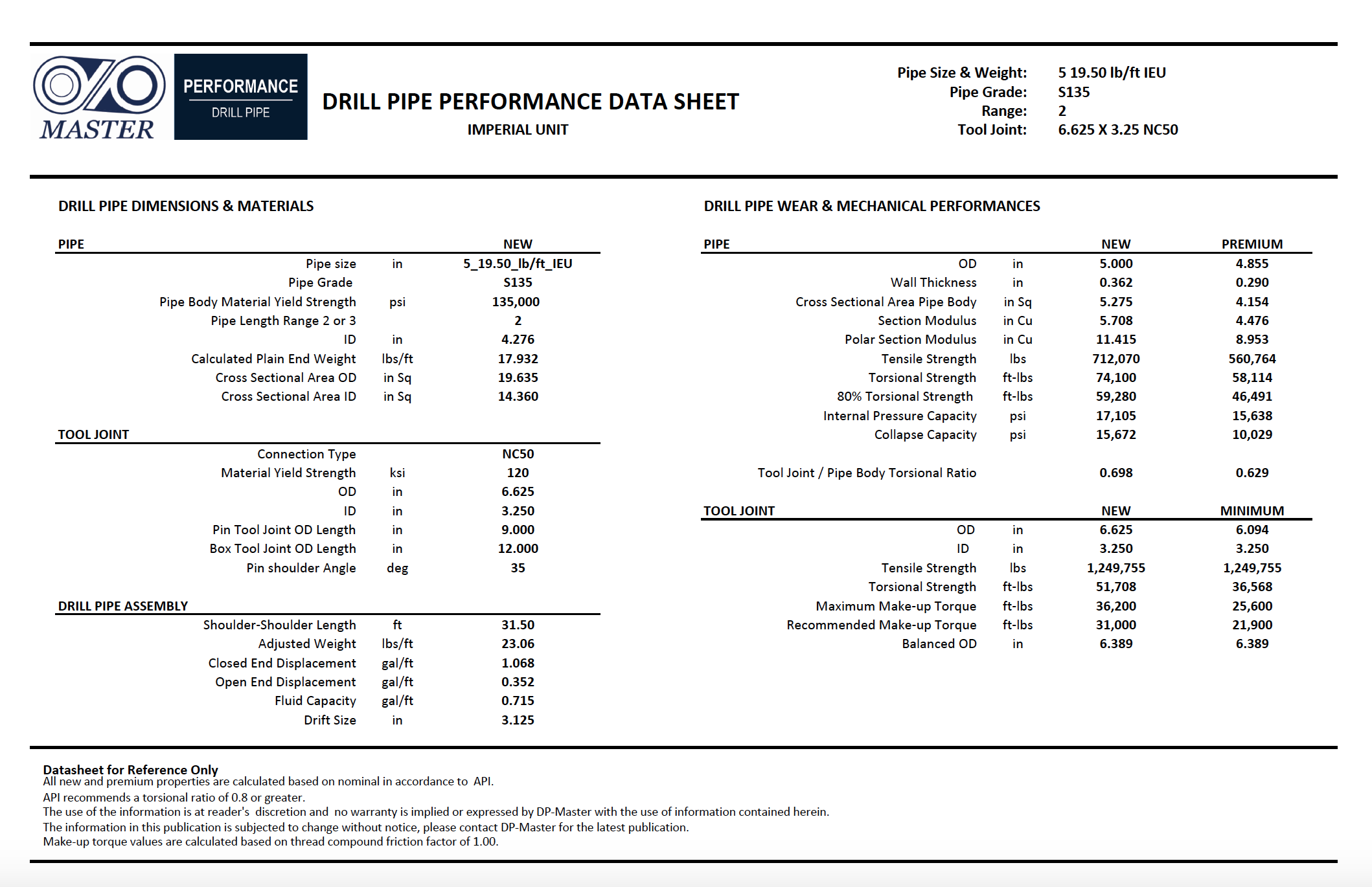 Check that all tonging or slip dies are properly set in the die recesses.
Ensure that the dies have sufficient "grip" ability to avoid any slippage during the torqueing process.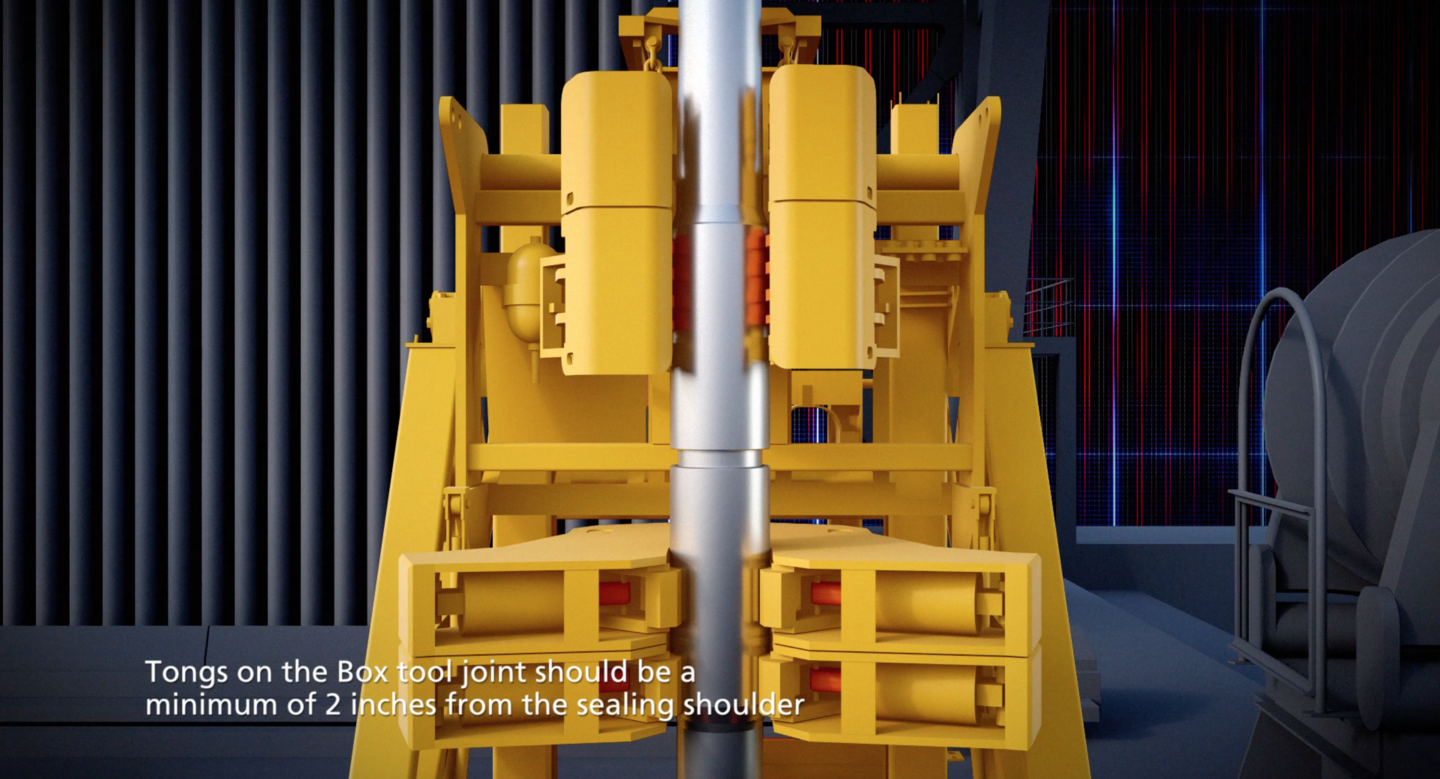 Make sure that all torque-measuring gauges are within valid calibration dates.
Ensure that the top drive weight control device is adjusted to allow a minimum of weight when lowering into the box connection. Do not let the pin nose drop onto the box primary shoulder.
Stabbing guides may or may not be required depending on the Drill Pipe Connection. Extra caution and attentiveness is the key in damage avoidance especially during night shifts when used without stabbing guides.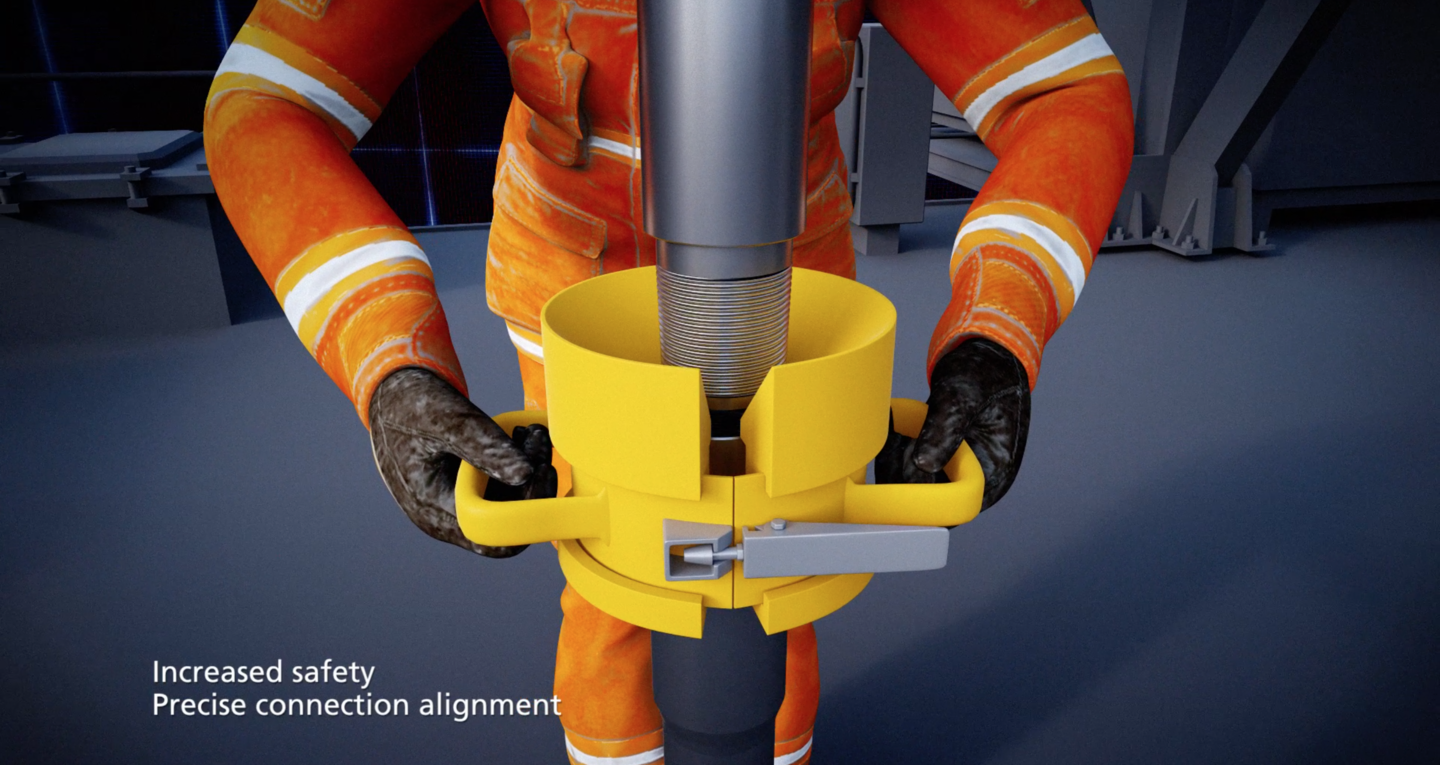 Breakout torques should be less than the original make-up torque but in the event of downhole make-up, care must be taken to avoid further damages from occurring.
Ensure that thread compound is readily available to apply to threads and seals to prevent corrosion.
It is recommended to use a new saver sub when making up new pipes as the standoff tolerances for new pipes are smaller compared to used pipes.
Ensure that the saver sub is in good condition and frequently replaced so as to avoid damages on the drill pipe connections and seal surfaces.